This post contains affiliate links. We may earn compensation when you click on the links at no additional cost to you.
This is a sponsored post written by me on behalf of TruMoo Chocolate Milk. All opinions are 100% mine.
•We love our movie nights.
And our favorite movie night beverage is definitely hot chocolate, so our Thanksgiving Movie Night practically planned itself this year. What's better than a good movie, hot chocolate and hot chocolate muffins to snack on with family? Nothing!
Pete, the girls and I all cuddled up on the couch and enjoyed the cooler weather that November and December bring. We even had some rain! Since TruMoo is just as delicious hot as it is cold, and is made with real milk and the right amount of chocolate we sipped on our drinks during the first part of the movie. Ashley likes hers really warm, while Emmy likes her just a bit warmed up. TruMoo is a great addition to indoor family time like movie night or board game night. It goes with everything! For those of you with really cold weather, TruMoo hot is a great way to get warm and cozy as the temperature outside drops.•
Halfway through the movie I brought out some Chocolate Milk Muffins!
These were a huge hit and they were even made with TruMoo Chocolate Milk! I have the really easy recipe for you below…
This past week has definitely been cooler, but Emmy is dreaming of even colder weather and snow! Hence why she is wearing a scarf and hat. Nobody has the heart to tell her it really doesn't snow here!

As we were sitting on the couch, muffins and chocolate milk in hand, we played the thankful game.
Each person writes something that they are thankful for about each other on a piece of scratch paper. Then the game part starts! We go around in a circle with each piece of paper read out loud. It's wonderful to hear such kind words said about each other, and we make it even more fun by trying to guess who wrote each compliment. We look forward to this each year. I like to save the papers and put them in a scrap book and read them over the next year. I find that the girls love to do that too!
Chocolate Milk Muffin Recipe:
To make these muffins you will need the following ingredients:
1 cup of softened butter

4 cups of all purpose floor

1 tsp. salt

1 cup sugar

1 tsp. vanilla extract

2 cups of TruMoo Chocolate Milk

3 tsp. baking powder

1 tsp. baking soda

4 eggs

1 cup of chocolate chips
Directions:
Mix all dry ingredients.

Mix all wet ingredients.

Combine the two.

Scoop into cupcake liners.

Bake in the oven for 30 minutes at 350°F

Let cool for half an hour and enjoy!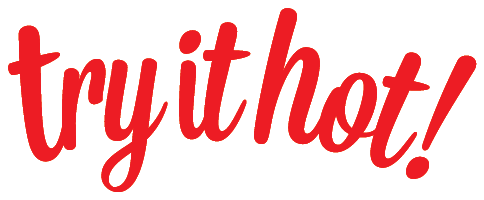 This is the perfect time of year for a movie night! Be sure to "Try It Hot" during your next family night! It really does make the time even more special! •TruMoo chocolate milk is available nationwide.
What is your favorite way to spend time as a family when it gets cold outside?