I'm celebrating with Fruit of the Loom! Thank Goodness it's Back-to-School TGIBTS
by :
Heather
This post may contain affiliate links. Please read our
disclosure policy
for more information. 
This post brought to you by Fruit of the Loom. All opinions are 100% mine.
It's that time of year again!
And we are all getting ready for Back-To-School around here! My oldest is starting 10th grade in less than two weeks, then a week after that my other two start! I'll have a highschooler, middleschooler and preschooler! My life is going to be on a level of crazy that I've never seen before and I like crazy! It makes me happy!
This year we are going to Start Happy®!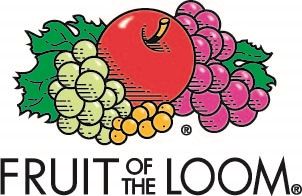 We are celebrating Thank Goodness It's Back-School!
#TGIBTS makes me happy because I love seeing my girls learning and growing. I also love that we have a regular schedule again. This summer has been busy and full of adventures, but this mom is ready for some consistency again in life. I'm also the biggest school supply shopper ever! I LOVE buying pencils and paper and all that other stuff. That includes new underwear. I really feel like every new school year is a fresh start. And that calls for new undies, shoes, clothes and of course a new backpack!
When I'm happy I tend to do the happy dance!
Whoelse does it? Looking for a new happy dance to celebrate #TGIBTS well, I've got the perfect one for you! I even had The Little One dancing along to it with me!
So as we celebrate this awesome time of year, remember to get your happy dance on and head on over to Walmart or Target where you can pick up Fruit of the Loom® kids underwear bonus packs that have 3 free pairs! That made you smile right? Fruit of the Loom helps everyone Start Happy with new undies, because you wouldn't want them to start third grade in second grade undies, after all… now would you?
Here is another dance for you because back-to-school-time is a fresh start for mom. The end of a long summer break where mom had to be the entertainment committee. Fresh happy starts must be celebrated. In this instance, with dance!
Why do you love back-to-school-time?
Heather Delaney Reese is a Lifestyle and Family Travel Writer currently on the road with her family 150 days a year, sharing exceptional family memory making moments and life's everyday fun times. She is a big proponent of encouraging others to join her journey and become a professional blogger so that they too can make money at home and spend more time with their families.